Serenity flies again! The crew of Serenity has gone their separate ways and now the ship has a new captain! Find out more in Firefly: Brand New 'Verse #1 by BOOM! Studios. 
FIREFLY: BRAND NEW 'VERSE #1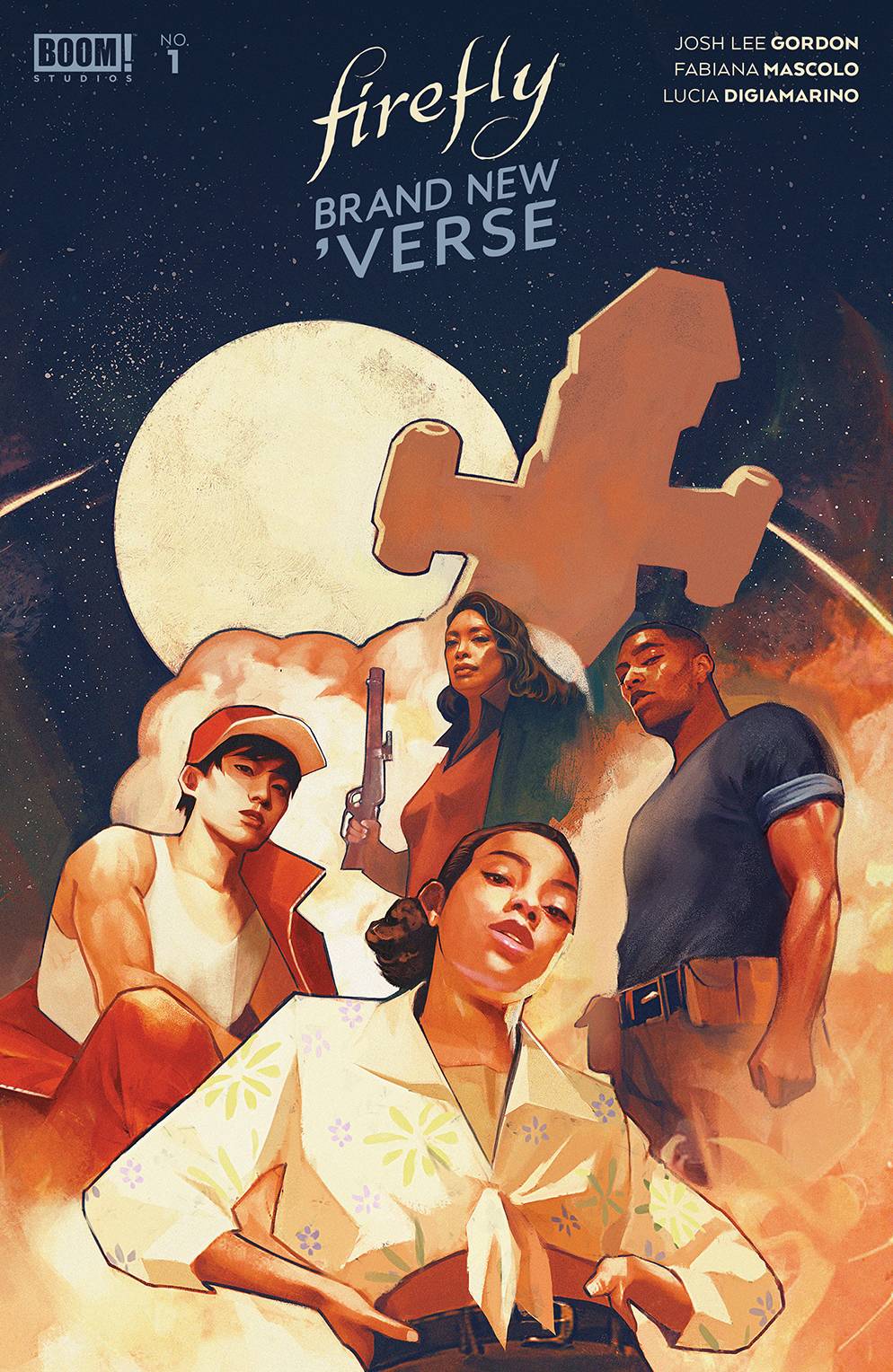 Writer: Josh Lee Gordon
Artist: Fabiana Mascolo
Colorist: Lucia DiGiamarino
Letterer: Jim Campbell
Editor: Sierra Hahn
Publisher: BOOM! Studios
Cover Price: $4.99
Release Date: March 24th, 2021 
Previously in Firefly: Set 20 years after the events of Firefly, Zoe and her daughter Emma now runs the ship with a new crew. The comic returns to old themes of a cast of misfits just trying to take jobs to stay afloat! 
THE NEXT GENERATION
Emma and Lu Bao wake up to Captain Zoe yelling at them. Apparently, Emma was supposed to repair the thermal displacement sink and forgot too, causing Serenity to overheat. As they prepare for a harsh landing, they receive a message from the Alliance. Despite needing help, Emma declines any aid while explaining to her mother that they have illegal goods. Unfortunately, she forgot to turn off the communication system before declaring her crimes. Now Zoe must make an emergency landing while also getting the Alliance off her tail. 
After landing safely, Emma is able to make a huge profit off the illegal goods and goes and spends the new fortune on a device that can help control the ship with their mind. Meanwhile, Zoe meets with Inara and gets a new job. As Zoe and crewmate Sala infiltrate their target, they realize that the package isn't an item but a person. 
SAME STORY DIFFERENT CHARACTERS
I enjoyed the Firefly series even if some areas proved to be a little problematic. Tonally this feels almost exactly the same as the show. Even the characters are reminiscent of some of the original cast. Which is a good thing and a bad thing. Firefly has a huge cult following and people want more of the same "Mal Reynolds" feel. Those sort of people are going to really enjoy this book. If you are like me and want a new story with new ideas, then this is not going to be it. 
The art was decent. I think visually, the backgrounds stole the show for me. They place their characters in great backdrops that immerses you in the situation. From the kitchen of Serenity, to the skyscrapers they fly through, the book is great. Lovely work here. 
BOTTOM LINE: I WANT TO LIKE IT
This book has solid storytelling and artwork, but it doesn't give me any new ideas. I wanted something new, and I do not think I am going to get it. 3.5 out of 5 for this one. Maybe the second issue will change my mind. 
---
Dear Spoilerite,
At Major Spoilers, we strive to create original content that you find interesting and entertaining. Producing, writing, recording, editing, and researching requires significant resources. We pay writers, podcast hosts, and other staff members who work tirelessly to provide you with insights into the comic book, gaming, and pop culture industries. Help us keep MajorSpoilers.com strong. Become a Patron (and our superhero) today.
Firefly: Brand New 'Verse #1
Firefly takes a new cast of characters and rehashes old themes.
User Ratings (

1

Votes)

10