Someone is targeting deadly artifacts and it is up to Shang-Chi to find and stop them. Find out if he succeeds in The Legend of Shang-Chi #1 by Marvel Comics! 
THE LEGEND OF SHANG-CHI #1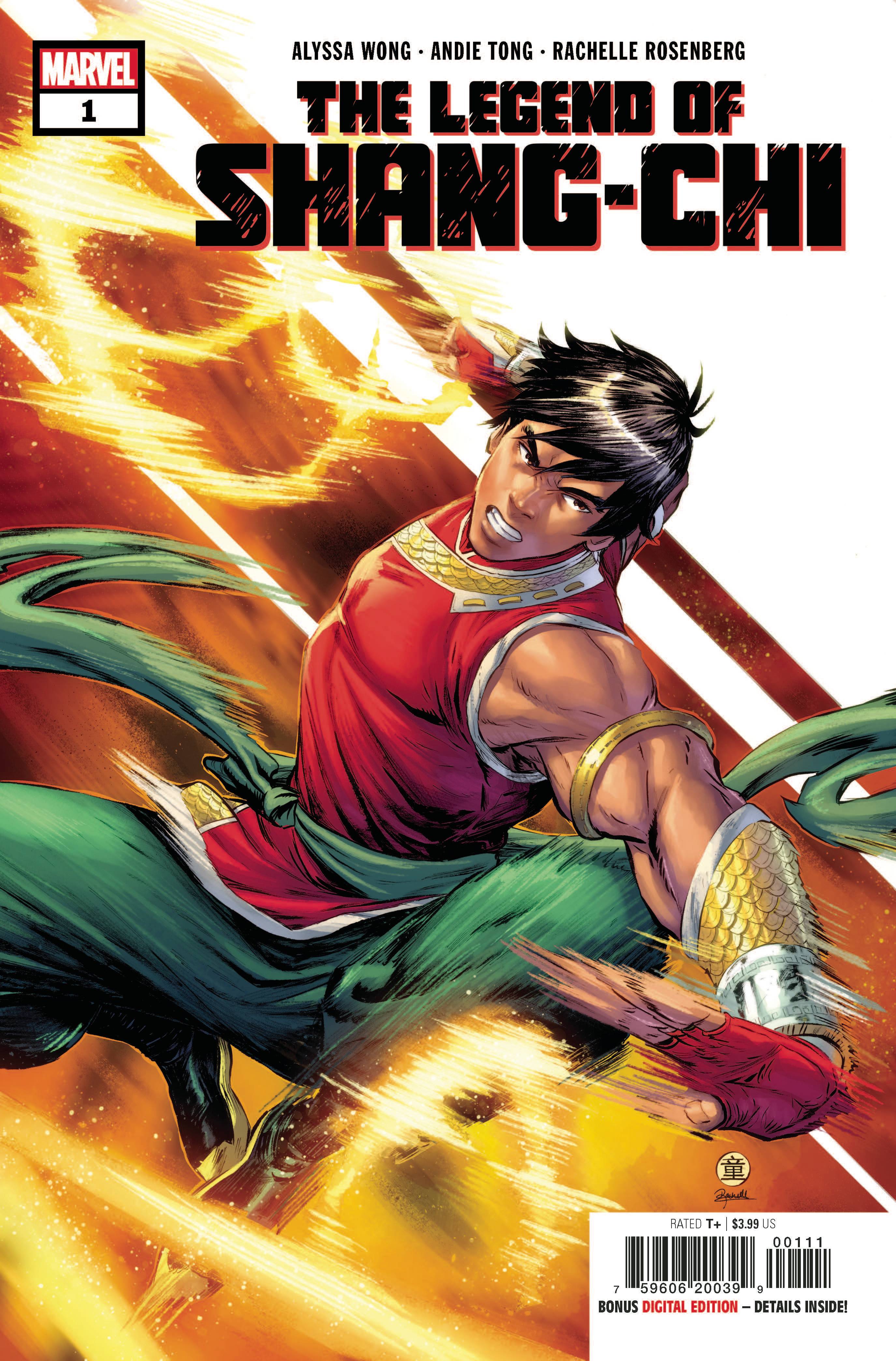 Writer: Alyssa Wong
Artist: Andie Tong
Colorist: Rachelle Rosenberg
Letterer: VC's Travis Lanham
Editor: Darren Shan
Publisher: Marvel Comics
Cover Price: $3.99
Release Date: February 3rd, 2021
Previously in Shang-Chi: Shang-Chi was once trained to become an assassin by his father. When he realized that he was created to be a killer, he joined the MI-6 to help stop his father. An expert martial artist and supreme control over his own body, Shang-Chi now works as a hero.
OFF THE BOOKS
Shang-Chi is a free agent without any official association with a government. This allows M1-6 agent, Leiko Wu, to hire him out to steal something called the Equinox Blade. After breaking into the British Museum, most of the security guards are alive but unresponsive. When Shang-Chi investigates further, he finds the sword in the hand of Lady Deathstrike. The blade when used doesn't attack the flesh but the people's soul. After a fight and a chase, Lady Deathstrike is able to hit Shang-Chi with the weapon and he fights to resist its effect. Luckily, Shang-Chi was able to recover, defeat Lady Deathstrike, and break the blade. With the blade broken, the security guards wake up from their comatose-like state. Lady Deathstrike quickly makes an escape with just a piece of the blade while Shang-Chi returns the hilt and some of the pieces to M1-6. 
A NICE REBOOT
I usually don't like Shang-Chi and expected to be frustrated with this issue. After reading it, well, I didn't hate it. The storyline is very familiar and doesn't really explore anything new. There isn't anything wrong with rehashing old ideas, but I couldn't find much to latch on too. The theme of the book is a little lost on to me and I think I'm supposed to be interested in this blade. And Lady Deathstrike having a piece of the blade is certain to come back in the future. But that just isn't very interesting because Shang-Chi seems like a Mary-Sue. He knew to destroy the weapon and somehow was able to overcome whatever damage the sword did to him. The fight scene was really well designed and choreographed and both characters looked great on the page. But I don't read comic books strictly to see action scenes.
BOTTOM LINE: NOT FOR ME
I didn't hate it. It didn't have my normal issues dealing with orientalism in media. But the book wasn't written for someone like me in mind. If you like this hero, want to learn more before the tv show comes out, or if you like martial art action then pick this up. Otherwise, it is a 3 out of 5 for me. Good book but not my cup of key.
---
Dear Spoilerite,
At Major Spoilers, we strive to create original content that you find interesting and entertaining. Producing, writing, recording, editing, and researching requires significant resources. We pay writers, podcast hosts, and other staff members who work tirelessly to provide you with insights into the comic book, gaming, and pop culture industries. Help us keep MajorSpoilers.com strong. Become a Patron (and our superhero) today.
The Legend of Shang-Chi
Shang-Chi is a decent action book, but it lacks the depth I want from my comics.
User Ratings (

0

Votes)