The mutant nation of Krakoa is awaiting an unusual guest, the mutant nation Arakko! Find out if reunification goes smoothly in X-Men #16 by Marvel Comics. 
X-MEN #16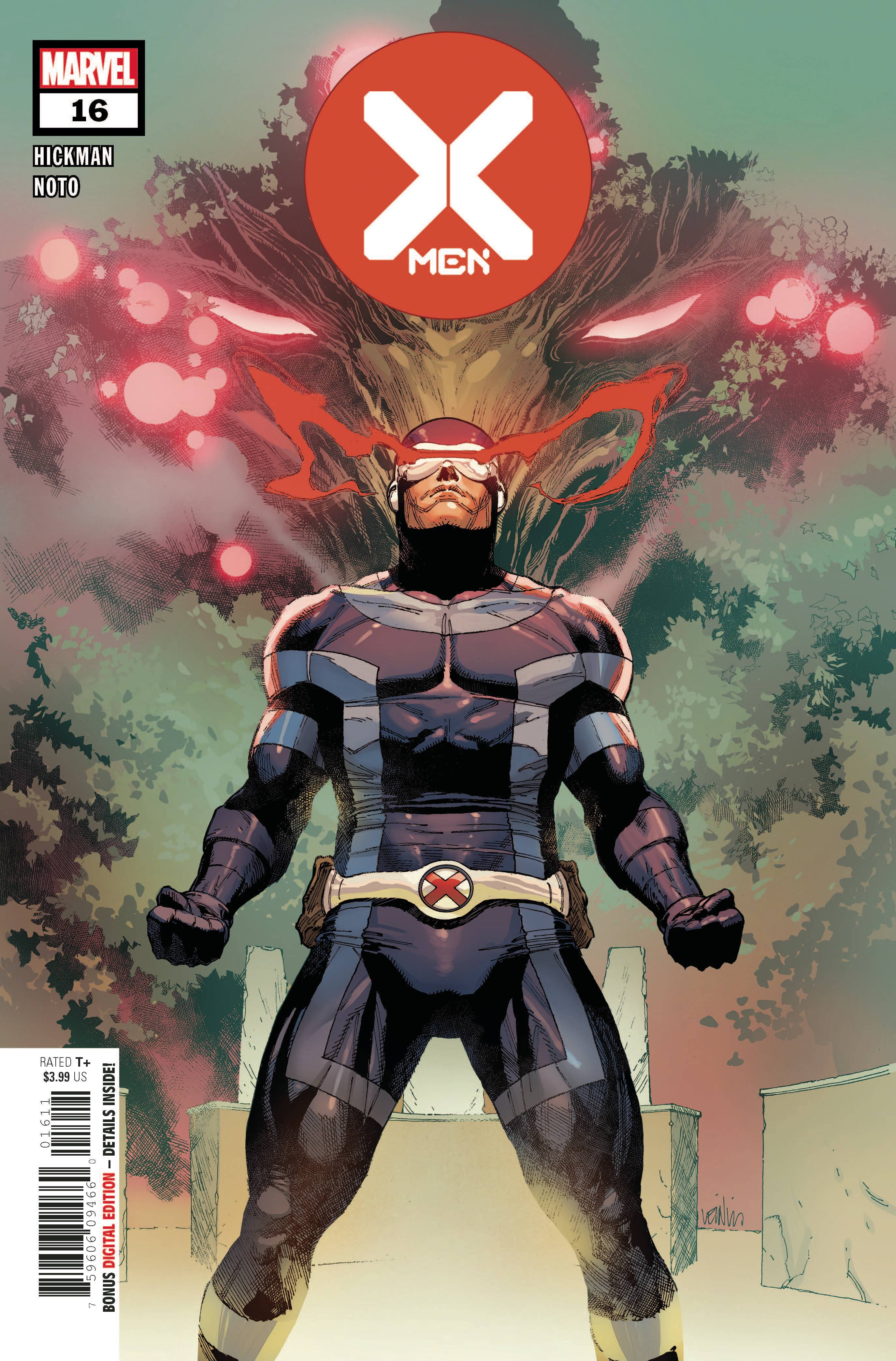 Writer: Jonathan Hickman
Artist: Phil Noto
Colorist: Phil Noto
Letterer: VC's Clayton Cowles
Editor: Jordan D. White
Publisher: Marvel Comics
Cover Price: $3.99
Release Date: December 30th, 2020
Previously in X-Men: The X of Swords event has left the nation of Krakoa changed. Not only do they have to deal with the direct consequences of the Tournament of Swords, but Arakko is now here on Earth. With empty seats on the Quiet Council, the government of Krakoa has their work cut out for them as they try and deal with their new neighbors.
NO LONGER COMPATIBLE
As the two mutant islands reunite after many centuries a part, it seems that they simply don't know each other anymore. They enjoy their separate identities and reuniting takes away their individual nature. The Quiet Council also meets with The Great Ring of Arakko, the main government structure of Arakko. Isca the Unbeaten calls Magneto and Charles Xavier a baby government that doesn't understand leadership yet. The two sides seems like they go together like oil and water. Meanwhile, there are two open seats in the Quiet Council and the Council offers to give Jean Grey her seat back and allow Cyclops to join. However, they decline and opt to rebuild the X-Men.
SEPARATE PERSONALITIES
It is interesting to see how slow this feels compared to the X-Men event. Nothing really happens besides some conversation. This is a new arc and I expected more of a hook but instead we basically got a theme of cultures. What happens when a culture different than yours becomes your neighbor? When one is built on war and the other is built on peace, are they even compatible? It is a good and interesting theme, but I think there needed to be more pressure here. Something that showed a threat! Or at the very least give us some more tension between the protagonists. We see Cyclops and Jean Grey leave without real conflict as well. All we needed was one guy to say, "No stay here. Don't reform the X-Men". That simple line would have added a lot to the story.
BOTTOM LINE: THIS DIDN'T WORK FOR ME
To be frank, this didn't have anything I like out of my X-men comic. It didn't have a clear antagonist for the new arc, and I didn't get the team feeling you want out of your superhero team books. I don't think this is bad necessarily, but it feels like a middle issue that never had an exposition for the new arc. I think the created team wanted to let the heroes wind down from the huge X of Swords event, but it didn't work. It felt like it took away from the event because the reward of having Arakko reunited with Krakoa didn't pay off. 3 out of 5 stars for X-men #16.
---
Dear Spoilerite,
At Major Spoilers, we strive to create original content that you find interesting and entertaining. Producing, writing, recording, editing, and researching requires significant resources. We pay writers, podcast hosts, and other staff members who work tirelessly to provide you with insights into the comic book, gaming, and pop culture industries. Help us keep MajorSpoilers.com strong. Become a Patron (and our superhero) today.
X-Men #16
X-Men #16 feels like a middle issue when it should have been a solid hook for the next arc.
User Ratings (

0

Votes)

0